Where There's a Will There's a Way!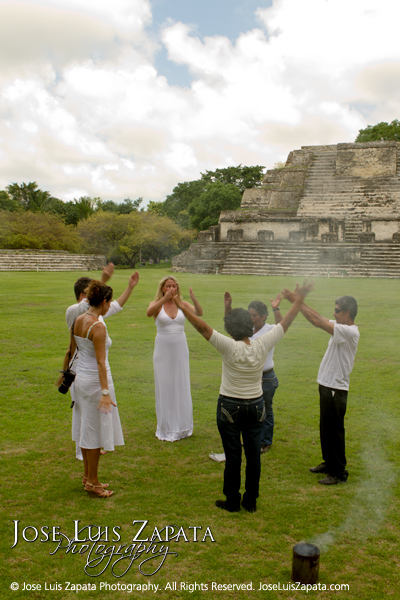 Briton and her partner Danielle made history in Belize's Altun Ha Maya Temple as they became the first same sex couple to be blessed by a Maya Shaman.  It was a beautiful day and an unforgettable experience watching a third generation Maya Shaman conduct her Maya Rituals to forever seal Briton's & Danielle's love for each other.
The commitment ceremony was coordinated by Lara Goldman of Romantic Travel Belize, Video by Dorian Nunez of Ambergris Today and Photography by Jose Luis Zapata BTW, that's me 

Briton and Daniel also spent some time at beautiful Maruba and spent their honeymoon atPortofino Resort.
You can read the article featured on Ambergris Today here:
http://www.ambergristoday.com/content/stories/2011/june/29/belizes-first-same-sex-commitment-ceremony-maya-ruin
and more at Romantic Travel Belize here:
http://romantictravelbelize.com/romantic-travel-belize-news/first-same-sex-maya-ruin-wedding-with-shaman-a-success/
and of course here are a few photos and video 


Enjoy and remember to share on your favorite social network. Thanks
First gay couple to commit in Belize.
---
---
You might also like
---