"Capturing Life, One Shot at a Time."
This is what I love to do.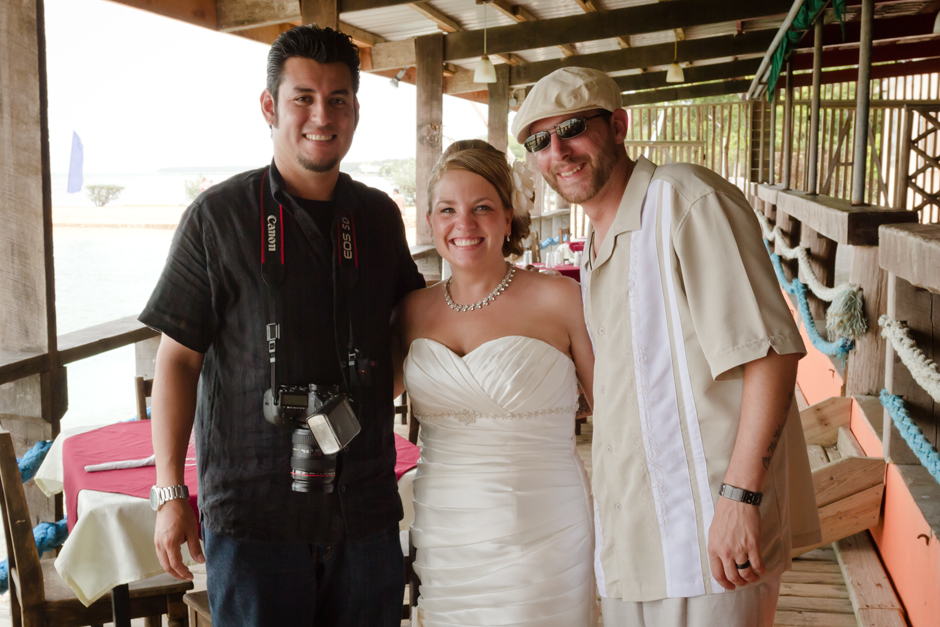 Thank you for your interest in my work. In case you were wondering, I am a Professional International Destination Wedding Photographer based in my home town, "La Isla Bonita", Ambergris Caye, Belize, but available to document your special day any where in Belize or abroad.
Even though I have been taking pictures all my life as a hobby, I officially began my  photographic calling  as an event & fashion photographer documenting all events in my town and working with various models and top boutiques but soon after that, my passion for the art and my keen eye to anticipate and "capture the moment" has landed me some great opportunities that opened doors I never even imagined.
I specialize in wedding photography and I consider my style to be a mixture of photojournalism and fashion photography. I just don't document your special day, I am always doing my best to create stunning and breathtaking images that will have a permanent place in your heart and on your walls! My style and natural ability, allow me to move at my discretion to capture the laughter, the tears and all the emotions that are part of Destination Wedding in Belize.
My work has been published in many newspaper articles both in print and web, it has also been featured in national and international magazines and it is used by many companies to promote their businesses. My photos have even made it in ads of the well known magazine, Destination Weddings & Honeymoons and in 2012, one of my photos was chosen by the Belize Tourism Board & The Knot to promote destination weddings in Belize.
When not documenting weddings, I tag along with the journalist team of Ambergris Today Online News Source as a freelance photojournalist. Yes, I get to document tropical storms, chase fire trucks and I have even had the opportunity to photograph and meet celebrities. I also enjoy taking photos of my beautiful Ambergris Caye to share with the world.
Since 2010, I have been given the distinction to be the Official Photographer of the International Costa Maya Festival, Belize's Biggest Festival and I have also been the official photographer for the most prestigious beauty pageants in our country.
I am also the owner of Designing Solutions Belize, my printing center, graphic/website designing office and photography studio.
Even though I specialize in destination weddings, I'm also available for special events, engagements, honeymoons, and advertising/commercial photography.
Once again, thank you for checking out my work and don't hesitate to contact me to schedule your appointment or for any question you may have.  Looking forward to hearing from you