Testimonials from my Clients.

Nothing is more important to me than to making all my clients happy… And I try to do that not only by capturing their special moments…
You can read more reviews on my WeddingWire account.
Read all of our wedding reviews on our
Jose Luis Zapata Photography
Storefront at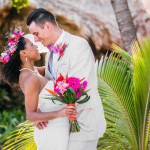 Jose was really wonderful to work with. My husband and I live in the USA and we were very nervous about hiring a photographer from another country. This is a very special day and time in our lives, and we wanted everything to be perfect. Jose was really a pleasure to work with! He showed up on time, took so many wonderful pictures, and was able to communicate with me about them even after we left the resort. I think that he was able to capture all of our precious moments for that day, and we were blessed to have him with us. Thank you so much!!! — Bryan & Alexis Prince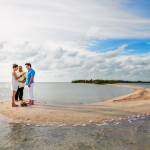 We could not have chosen a better wedding photographer to capture our special day. Jose shut all the important aspects of our wedding and made it so fun! I felt comfortable and beautiful in front of his camera.
Dear Jose, we couldn't be more pleased with our photos. They are absolutely beautiful. Thank you so much for taking the time to edit a few extras and send those over to us. You and Perlita made the process so fun for us, and we really appreciated having such good people be a part of our wedding day! We posted our photos last night on Facebook and have hundreds of likes already. Some of my favorite comments were:
"Are you kidding me???? These are the most gorgeous photos of a wedding I've ever seen!"
And, "Amazing pictures. Thanks for sharing. A beautiful beginning to a lifetime of happiness. Many blessings."
So many people commented on how these pictures were stunning. Thank you again, for using your talents to help us capture these memories. We are so excited to print these off and put them in frames.
Hoping you guys are doing well!
Ian & Hope
………………………………………………………………………………………………………………………………………….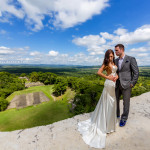 There are good photographers, there are great photographers and there are artists. Jose Luis Zapata is truly an artist. He has such an amazing eye and truly sees the world differently. We call ourselves lucky to have found him and honored to have shot with him. We receive numerous compliments DAILY on our wedding photos, with the most coming from social media from other wedding photographers. He is an innovator and inspires other photographers from around the world, and we had the privilege of working with him.
We will never forget the experience of hiking ancient Mayan Ruins in wedding attire, and were speechless when we received our photos. He completely captured US in his work, sexy, edgy, unique…these photos look like they should be in a magazine, not just sitting in frames in our home!
Jose Luis Zapata managed to capture irreplaceable moments in time, and for that, we are forever grateful. He didn't just give us wedding photos, he gave us life everlasting memories.
Torre & Samantha Rhoades
………………………………………………………………………………………………………………………………………….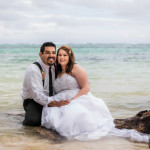 Wow! What can I say about Jose? He is an amazing photographer who is the perfect balance of casual and professional. He is so good at what he does that you sometimes find yourself thinking "Is this it? Should I be doing more?" but then you see the photos and you are blown away at what he captures so effortlessly.
I chose Jose because when I saw his portfolio I loved the creativity he used in his editing. The photos look so surreal. Everyone who has seen them can't believe how beautiful they are.
He was on time, friendly, and he made sure we had the photos in time to share in the video montage at our reception when we got back home. Dealing with him was not only a breeze, it was a pleasure and the husband and I are already planning an anniversary trip back in a couple years and plan to use Jose again to capture those memories!
– Richard & Sarah Mata
………………………………………………………………………………………………………………………………………….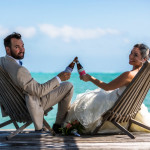 We cannot express enough how wonderful it was to work with Jose Luis Zapata on our wedding day! From the start, Jose was very receptive to our ideas and made us feel comfortable planning our big day from so far away. The day of our wedding, he was truly amazing. He captured so many moments during the ceremony, all the while being quiet and unobtrusive. After the ceremony we spent three hours taking pictures around Caye Caulker! We were so impressed. We were married with only one friend in attendance, so it was extremely important to capture the joy, beauty, and love of our big day and Jose went beyond any expectation. Our photos are stunning and we hear it all the time from family and friends.
Thank you Jose! ~Stevie & Tim
………………………………………………………………………………………………………………………………………….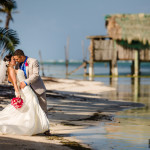 We were so thankful to have Jose Luis Zapata photograph our wedding. We live in Maryland and got married in Belize so we were worried about finding a photographer for our wedding day… but we hit the jackpot when we found Jose. I knew it right away because he was so helpful with quick responses via email and great service to help us plan. His photos on the site were definitely beautiful but it was so nice to have him be so helpful to us for our long distance planning.
On the day of the wedding, Jose came looking very well dressed I might add, and was so laid back and relaxed. We shot all sorts of pictures, some our ideas and some his…he has lots of great photo ideas. During the ceremony, I never even knew he was there snapping away. I remember telling my husband that I hoped he got enough shots because I could hardly tell he was there. When I saw our portfolio for the first time, it was obvious that he didn't miss a thing. The pictures were absolutely stunning, capturing the perfect feeling of our wedding day as well as all the beauty of Belize.
I just keep watching the picture slideshow over and over again in awe of the beautiful pictures he took. Another great thing I really liked, was that not only did we get high resolution copies of all our photos but also lower resolution web files for posting on the internet or emailing. This was really awesome considering we couldn't wait to get them all posted for our friends and family to see.
Getting married in Belize was the best decision we ever made and now, thanks to Jose, we have the most beautiful memories of how wonderful our wedding day was. Thank you so much Jose for everything you did to make our day so special!!! We were very blessed to find you. I am just so thankful for these beautiful photos. I am looking forward to the day we can come back to Belize for another photo shoot with you… maybe to celebrate our anniversary or renew our vows!! Whatever it is… you will be the one to capture the memories again. Thank you from the bottom of our hearts!!
Erin & Luis
………………………………………………………………………………………………………………………………………….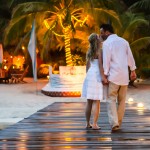 Our wedding was just the two of us and the photos were so very important to us since this is how we'd be sharing our wedding with our family and friends. We'd describe ourselves as a head over heels for each other, fun-loving, adventurous, and playful couple and we really wanted that to show in our wedding day photos. Jose Luis had no problems jumping in and photographing our silliness!
Our wedding day consisted of hot sun, wind and rain all in the span of three hours. Jose Luis worked with the weather and we have some stunning shots. When it was pouring we went inside our casita and he took some passion shots of us in our robes on the bed. They are gorgeous and we can't wait to frame them for our bedroom.
By far his last shot of the night was the most spectacular, the storm had died down, we went back outside and the rain left the dock glistening. In the glow of the moonlight and the resort lights he took the most stunning photo and everyone we show it to comments that it looks like it came out of a magazine.
We couldn't have asked for a better photographer than Jose Luis. Before, during and after our session he was attentive and enthusiastic. We highly recommend him!
– John and Sabrina Bladon, Ontario, Canada
………………………………………………………………………………………………………………………………………….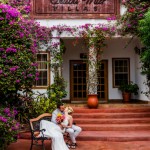 Jose did an amazing job of capturing both the beauty of Belize and the happiness and joy felt by all on our wedding day. We couldn't have asked for a more professional and friendly experience and we are extremely happy that we chose Jose to document our wedding day. He has produced photos that perfectly represent our personalities while presenting them in a very artistic and stylistic approach. Thank you!
Ian & Jennifer, UK
………………………………………………………………………………………………………………………………………….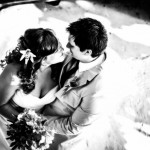 My husband and I absolutely adore our wedding pictures! They captured our love and the essence of who we are perfectly!
We looked over Jose's portfolio and we knew this was the guy for us! We asked Jose for romantic, youthful, candid pictures with a couple of traditional ones and he blew us away! Jose was very creative with our setting using the dock, beach and pool for our wedding pictures. Working with Jose was a breeze, he is very laid back but at the same time passionate about taking amazing pictures.
We especially appreciated the fact that Jose came around 2:30pm and stayed well into the evening to make sure he captured our entire day. Looking through our wedding pictures, it's evident that Jose puts a lot of time and effort into making them perfect!
We would highly recommend Jose for any photography and would defiantly use him again!
Thank you Jose for our gorgeous wedding pictures! We are so grateful to you for capturing these beautiful moments!
Ethan and Alyssa
Canada
………………………………………………………………………………………………………………………………………….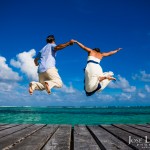 For anyone looking for an AMAZING wedding photographer in Belize, we would highly recommend Jose Luis Zapata!
We were a bit nervous in the beginning booking a photographer from another country, not knowing what their style and "eye" would be like, coming from a different culture than our own. We didn't want to spend a lot of money and then be disappointed in the result. We were worried for nothing! Jose captured our wedding day in every way we would have hoped, and then some. He was very down-to-earth and allowed us to goof off in front of the camera when we wanted to but he also had a great eye for the traditional, intimate shots that every wedding day must include.
Our wedding coordinator was happy that we chose him, too, as she said that some other photographers on the island of Ambergris Caye aren't as easy going as Jose and don't allow for much personal style of the couple. We were also very grateful that he allowed us to create our own wedding package, as the pre-set packages weren't exactly what we wanted. It was nice to see that he brought an assistant with him too. You never know when something might go wrong and you need an extra hand.
We would recommend Jose 100% to anyone planning a wedding in Belize. He will make you feel like your wedding is the most important one he's ever worked on. Plus, if your wedding is a 12 mile boat ride away, he may even hold your wedding cake on the boat ride like his life depended on it. 🙂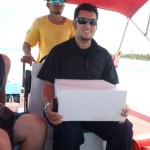 Vicke & Fong Hang
Wisconsin, USA
………………………………………………………………………………………………………………………………………….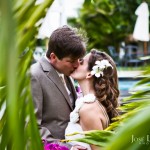 We planned our wedding at Victoria House and were given names of photographers to call and email. Jose emailed back quickly and thus began our wonderful experience with Jose.
My husband who is an avid photographer had very special requests about our photos and Jose not only accommodated us but was happy to do so. Once we arrived in San Pedro we met and went over the time of the wedding and what we wanted. Jose arrived on time and ready to take lots of photos of our wedding day. He was not only professional and experienced, he put us both at ease in front of the camera. The photos he took are beautiful and captured moments of our ceremony that I thought were only in our memories.
We highly recommend Jose Zapata for any of your photography needs. He has an eye for beauty that he captures in each photograph.
John and Holly McDaniel
………………………………………………………………………………………………………………………………………….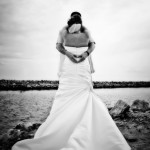 I have been in the graphic arts industry for the past 15 years and have worked with many different photographers and I have never met someone with as much passion for their work than I have when I met Jose. I knew even before seeing a single picture that I would be impressed , you can tell by his style that he is not only a very talented photographer but a true artist as well, a quality that you rarely see anymore. His ability to take a modern wedding and add a classic vintage style is something that cannot be taught, it is a true gift.
" Jose, you truly are the most talented photographer that we have ever had the pleasure of meeting, thank you again for making our day special and very memorable, we will cherish your work for years to come."
– Mat & Heather Gunsell
Flushing, Michigan USA
………………………………………………………………………………………………………………………………………….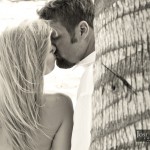 From the first email you replied to, to the day of our photo shoot, I knew the end product was going to be perfect. Your professionalism, showed through even in the emails to me in Texas. I knew right away I had made the right choice. You truly are an artist and captured the love my husband and I have for each other,which is made possible because of your given gift of photography. I knew then and know now that I couldn't have made a better choice. All the best of luck to you, family and your business and know I would suggest your talents to anyone. Thank you all the world, Shannan Thompson, Katy Texas
………………………………………………………………………………………………………………………………………….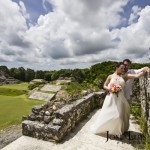 We had two weeks until my husband's block leave and we were doing last minute decisions as to where we will be going for our vacation. We decided to go to Belize and when we made the decision we also decided to get married there. All this happened last minute but we knew we would have a great time.
We wanted to find someone who would take pictures of us because we didn't have any of our friends or family coming with us, so we researched numerous websites and stumbled over Jose Luis Zapata's website and absolutely loved his pictures as well as his persona. From the moment we contacted Jose Luis he was responsive and very friendly. We decided to meet prior to our wedding day to talk. Jose Luis is a great guy and extremely helpful.
On our wedding day Jose Luis took pictures all the time, no matter how hot it was, he was always around us and taking pictures. You can tell when you see someone takes pride in what they do and Jose Luis is one of those people. He loves what he does and that reflects in his pictures as well as his attitude. We had a great Belizean experience and it could not happen without the people we met. We will never forget Jose Luis and Eiden because they both made our day very memorable and Jose Luis provided beautiful pictures to prove it. Thank you for everything and hope our paths will cross again. And if anyone is looking for a great photographer, look no further.
Thanks again 🙂 Kat
……………………………………………………………………………………………………………………………………………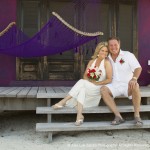 Jose, The pictures are BEAUTIFUL!! You did an outstanding job of capturing our special day. We really appreciate all or your time and effort. You obviously take great pride in your work and we are so thankful that you were there and really enjoyed meeting you and working with you. We would highly recommend you to anyone who is looking for an outstanding photographer who not only takes pictures, but truly captures memories that will last a life time.
Thank you so much,
Sincerely, Larry and Jane
……………………………………………………………………………………………………………………………………………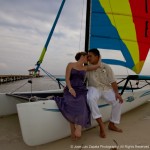 Jose has true skills when it comes to photography. We were so pleased with the way he worked color into our photo shoot after our wedding. We were concerned, because the weather was cloudy and rainy, but Jose found a way to implement color with props and was very patient with us. He spent an ample amount of time making sure he got many choices of angles and shots. Jose's demeanor is very relaxing, and we never felt rushed. I highly recommend Jose for your wedding photo needs, you won't be disappointed.
Kim and Eloy from Texas
……………………………………………………………………………………………………………………………………………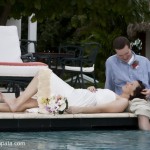 We thoroughly enjoyed working with Jose Luis Zapata on our wedding day.
Jose was unobtrusive, thoughtful and very professional throughout the entire process. The best part is that our pictures were outstanding. We have several photos that friends and family swear belong in a bridal magazine! We are very grateful to have found and worked with Jose for our special day.
Thank you again, Jose.
– Melissa Gillim
……………………………………………………………………………………………………………………………………………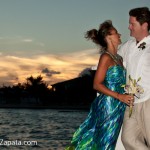 My husband and I decided to elope to Belize for my dream beach wedding. Not only did that happen, but we couldn't have asked for a better experience! And thanks to Jose Zapata, we have beautiful wedding pictures to remember it. Jose arrived early, was courteous, and was happy to satisfy our requests. He took extra time after the ceremony to make sure he got enough photos to choose from, and efficiently delivered our photos via email in time for our reception back home.
I have received numerous compliments on our photos! I am so glad we chose Jose and even happier I have amazing photographs to look upon for years to come. To coin a Belizean phrase, they're unbelizeable!:)
Ranci Jones